Lansing Charter Bus
Lansing Limos is proud to bring you our deluxe Lansing and East Lansing charter bus services and shuttle bus rentals. As we add "charter bus company" to our repertoire, you can rest assured that you'll still get the same excellent service when you book your ground transportation with us. There are many charter bus companies in the region, but like with our luxury services, there are none that can offer our level of service and our quality of vehicles at our affordable prices. Whether you're planning to take a Lansing charter bus to the Michigan Historical Museum, if you need minibus rentals for an outing to Potter Park Zoo, or if you're looking for shuttle buses for corporate events, we've got you covered.
42 passenger Charter Bus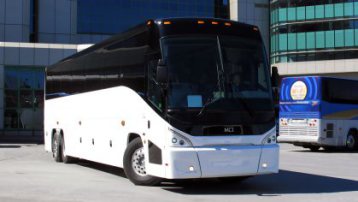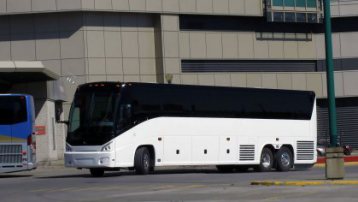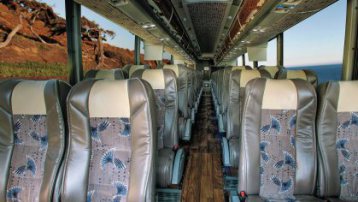 Above you'll see our 42 passenger charter bus, and below you'll see our bus options for 30 to 55 passengers. No matter which option is right for you, you'll have a comfortable ride. Our Lansing charter bus rentals come equipped with premium amenities. On board you'll find comfortable reclining seats, power outlets, Wi-Fi, overhead lighting, luggage space, climate controls, PA systems, and more. Because we have a variety of transportation options, small and large groups alike will find the perfect charter bus rental or other transportation solution in our fleet.
If these don't suit your needs, don't worry, we have many more vehicles available! Our diverse fleet has so many options for groups of all sizes, each one with comfortable accommodations and the great amenities we mentioned above. When you're on the road with us, you'll be able to relax and enjoy the ride, talk with your group, and not have to stress about being behind the wheel. There's just no better way to travel when you have a large group or need to go a long distance.
30-55 passenger Coach Buses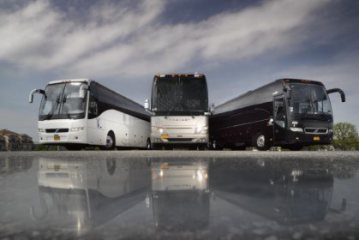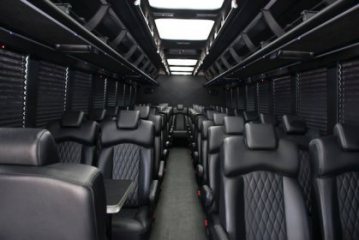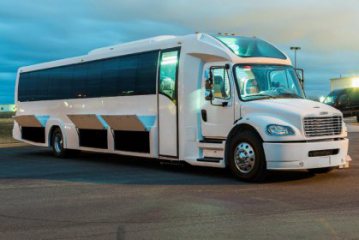 Book your charter bus for any event in Mid Michigan
Plan your next trip with us! You can enjoy our bus rentals all across the state for any event. When you have a professional driver at the wheel, you're free to focus on relaxing and having a good time! Heading to a big sporting event at Michigan State? Our charter buses are great for long distance travel, or if you're planning to tailgate our party buses are what you need! Do you need to transport a tour group around our State Capital? Or comfortable buses are the way to go. Maybe you're headed to Detroit or Grand Rapids with a big group - an East Lansing charter bus will make the long ride so much more enjoyable!
Things to do in Lansing, MI
Michigan State Capitol
Michigan State University
Michigan History center
Adado Riverfront Park
Impression 5 Science Center
Hawk Island Park
Turner-Dodge House
Archives of MIchigan
Eli and Edyth Broad art Museum
MSU Museum
Check Out Our Party Fleet!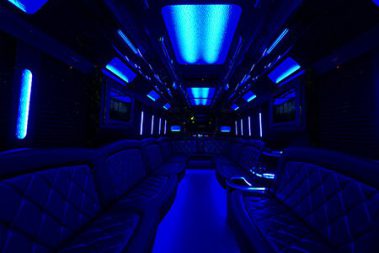 See Our Party Bus Rentals!
Check Out Our Main Limo Fleet!
Get a free quote today
Call us today to get a free quote on affordable charter buses in Michigan! Our agents are available 24 hours per day and we can't wait to hear from you! It only takes a few minutes to get your price quote. We'll ask the date you'd like service, how many passengers you'll have, your location, and where you're going. Concerned about pricing? No worries, we're Michigan's most affordable charter bus company. We'll find you the right bus at the right price.